A healthy self-love means we have no compulsion to justify to ourselves or others why we take vacations, why we sleep late, why we buy new shoes, why we spoil ourselves from time to time. We feel comfortable doing things which add quality and beauty to life.
I needed little urging. A believer in treating myself well, "comfortable doing things which add quality and beauty to life," and a BIG FAN of oxygen – start my day with a big hit, indulge freely thereafter, and take a shot before bed –  I was attracted to a J Studios ad line to "bring out the true beauty in you." And by "you" they meant ME! On a bridge between two parts of life, I could use a little love – a little self-love. No stranger to the concept, but a bit neglectful of the practice, I made a booking for the Studios' Signature Oxygen Deep Cleansing facial. I was gonna hit self-love right smack dab on my face! Oh, yeah!
Why the angst? Why the need? Why the hell? That metaphorical bridge I alluded to was the road between young adulthood and early mothering. I'm talking post-pregnancy, postpartum, post-whoever-I-used-to-be before I stepped on the bridge. I didn't feel older really. I didn't despair that my life was almost spent. Upon gazing into the mirror, however, I did note that my body had changed. Breasts a different shape, tummy more protrusive (self-loving euphemism, that), hair frillier, skin rougher, more prone to breaking out, less supple. Dare I say it? OLDER. There, I said it. Cat's out of the proverbial bag. But enough about cats, let's get back to ME! … and oxygen.
The Alpha Mom had a charming phrase for the phenomenon, "skin in hormonal crises." Gosh – who knew? I was in crisis! J Studios on speed dial. Act. Call. Hurry, it may already be too late!
I relaxed a bit even before entering the soothing space of J Studios – 31 Haji Lane. Other moms may go through hormonal crises. At the most, I noticed some subtle changes. That said, I needed an Oxygen Deep Cleansing Facial. Don't we all?
J Studios exude calm from the chandeliers (Yes, chandeliers!), to the indirectly-lit alcoves, to the floral bouquets, to blingy highlights, I  found myself pampered even before I had met my specialist and gave myself up to the blandishments of Oh Two. Just one of their treatments, the Signature Oxygen Deep Cleansing facial is the premier studio offering. Other seductive choices include:
Facial Treatments (Spa Therapy, Aromatherapy, Professional Clinical Treatment)
Hair Treatment (Oriental Herbal and Amino Nano)
Gel Nail Services / Spa Therapy
Body Treatments (Slimming, IPL, Waxing, Bust Enhancement)
Beauty (Eyebrow Embroidery, Eyelash Extension, Makeup Services)
Here are the treatment steps:
A relaxing shoulder massage with Rose Essential Oil

Cleansing and makeup removal

Light manual extraction for stubborn clogged pores (this step is not required if skin has no stubborn clogging)

Oxygen Deep Cleansing to remove all impurities

Serum with cold ultrasonic machine for hydrating, nourishing heightened absorption. (Well hydrated skin helps even out skin tone, restoring glow)

Rose mask for hydrating and anti-aging benefits

Hydrating toner, hydrating and anti-aging Rose mouisturiser and sunblock application to protect skin
From the J Studios website: "The Oxygen Facial delivers a mixture of hyperbaric oxygen (also known as pure oxygen), vitamins, antioxidants and an anti-aging serum, replenishing nutrients to the skin,  by penetrating the epidermis of your skin to deep clean follicles and sebaceous glands thoroughly, the process is similar to using a mini power washer to pump oxygen and moisturizer into your skin, to deep cleanse and plump the skin, minimizing the appearance of wrinkles and fine lines, while increasing blood circulation to boosting collagen production and skin whitening."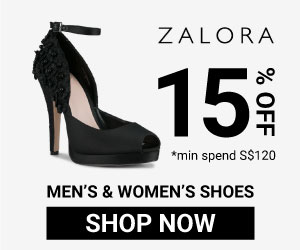 Got that? Hyperbaric oxygen! Penetrating the epidermis! Mini power washer! Sounds invasive, painful, eh? Nope! It was like soothing facial massage, especially as I reflected on what this replenishing, penetrating, pumping, and boosting was doing for my face. Yup – just lying there, I was adding quality and beauty to life. 
Suitable for any skin type, the treatment is especially effective for troubled skin. 
My "skin in hormonal crisis" fears fully alleviated, I stepped out of J Studios radiant, glowing, brightened (at least I thought so, and this IS ABOUT ME, remember?) Later, I noticed that the O2 treatment had cleared my pores, and allowed better absorption of skincare products at home. My makeup glided on to my skin more smoothly and uniformly. 
I felt so good! Healthy self-love – YES!
From now till 30th April 2018, all customers get 1 additional session of Signature Oxygen Deep Cleansing Facial free with every package of 8 sessions purchased by quoting "JANIQOXYGEN".
You're always with yourself, so you might as well enjoy the company.